The Osborne Estate now welcomes dogs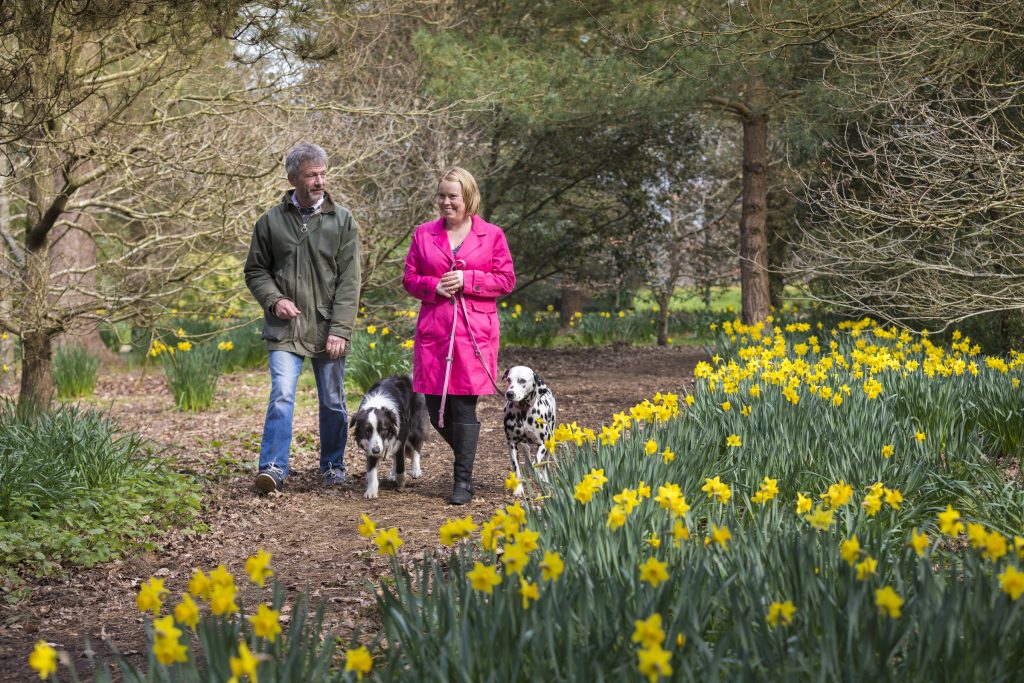 Dog lovers are now be able to enjoy substantial parts of the grounds on the Osborne estate, accompanied by their canine companions.
General Manager at Osborne, Rob Flower said:
"Over recent years, the number of requests from visitors to bring their dogs with them when they visit Osborne has been increasing. We have looked carefully at how we can welcome dogs, while continuing to care for and present the house and gardens to the highest possible standard. Dogs will be very welcome on leads across the majority of the estate, although not in the house, formal areas of the gardens or on the beach itself which is a site of special scientific interest."
A map, clearly depicting dog walking areas is provided at the admission point.
Queen Victoria and Prince Albert's love of dogs is well documented. Her first was a Cavalier King Charles Spaniel called Dash and when they married, Albert's greyhound Eos came with him from Germany. A statue of Eos can still be seen on the Upper Terrace at Osborne.
Collies were a particular favourite of the Queen, she had 88 over her lifetime, including Noble who features in sculpture and paintings on display today at Osborne.
Other breeds kept by the Royal family included Dachshunds; Deckel and Waldman, a Pekingese called Looty and Bout, a Tibetan Mastiff as well as Pomeranians and Pugs. Princess Beatrice had a smooth-haired fox terrier called Wat and Bleny, the dog she owned with her husband, Prince Henry of Battenburg was buried in a pet's grave which can still be seen near the walled garden at Osborne.
Queen Victoria was Patron of Society for the Prevention of Cruelty to Animals (which became the RSPCA) and Battersea Dogs Home.
More information
English Heritage cares for over 400 historic monuments, buildings and sites – from world famous prehistoric sites to grand medieval castles, from Roman forts on the edges of empire to Cold War bunkers. www.english-heritage.org.uk