Not Just a Room with a View – Swaledale House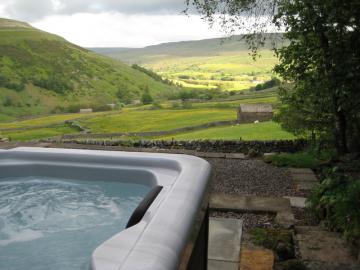 The cottages at Swaledale House each have heavenly views, but then so does the hot tub that comes with them. Uninterrupted views of Swaledale from window, balcony or tub: what more could you want from a break in The Dales?
If you long for peace and quiet, seclusion and all the other ingredients of a romantic break – four poster bed, champagne and chocolates, then the Kisdon cottage delivers on all counts. The view can be enjoyed from the bed, so prepare yourselves for a fabulous breakfast in bed experience.
Alternatively, if your idea of romance is snuggling up in front of a log-burning stove, enjoying the warmth and glow of a real fire, perhaps you'd prefer Lovely Seat, the sister cottage. Lovely Seat also has a private balcony, so if you're lucky with the weather, you can enjoy some al fresco dining in fine weather.


Photo courtesy of Swaledale Country Holidays
Either way, you'll find all the magical ingredients you need to help you 'pop the question'; enjoy a honeymoon; or celebrate a special anniversary. You only have to read the Visitor Books to realise just how romantic people are finding this place: it's this year's 'go to' place in The Dales. One visitor felt obliged to apologise for not celebrating a special occasion there, such was the romantic thread of previous entries in the guest book. Just this year, there have been several engagements, a fabulous Swaledale wedding, several honeymoons and countless anniversary celebrations!
Whatever the reason for your visit, rest assured that Chris and Suzanne will give you the warmest of welcomes. They know the area so well and can advise on things to do, places to visit and walks and rides of all abilities. The latest tip our hosts gave us was to visit Ravenseat Farm, as seen on the TV show The Dales, where we enjoyed the best cream tea in Yorkshire for only £3.
For guests wishing to stay closer to 'home', there's a sauna adjacent to the hot tub to ensure you can totally unwind and relax. The setting is so idyllic; you may not wish to stray far at all. With all the comforts of home, plus those little extra touches of luxury, a break at Swaledale House has it all.
There are fabulous walks on offer right from the door, so you can make the most of the location and really enjoy the outdoors.
Both cottages are dog-friendly and all the essentials are supplied: wipes, towel, bowls and even a fluorescent lead if you might be returning in the dark. Our West Highland Terrier thoroughly enjoyed a romp in Chris and Suzanne's meadow. If, like us, you only have a small garden at home, you too will enjoy watching your pooch revel in the freedom and space of a private meadow.
If you like to cook, all the equipment is provided, so all you need to do is go out and gather the fabulous local ingredients. The Wensleydale creamery is only a few minutes' drive away. If you prefer to dine out, there are some great pubs, restaurants and tea rooms to suit all tastes. For dog-owners, there's also a handy list of dog-friendly places to eat out – such is the commitment to giving you and your dog the perfect country break.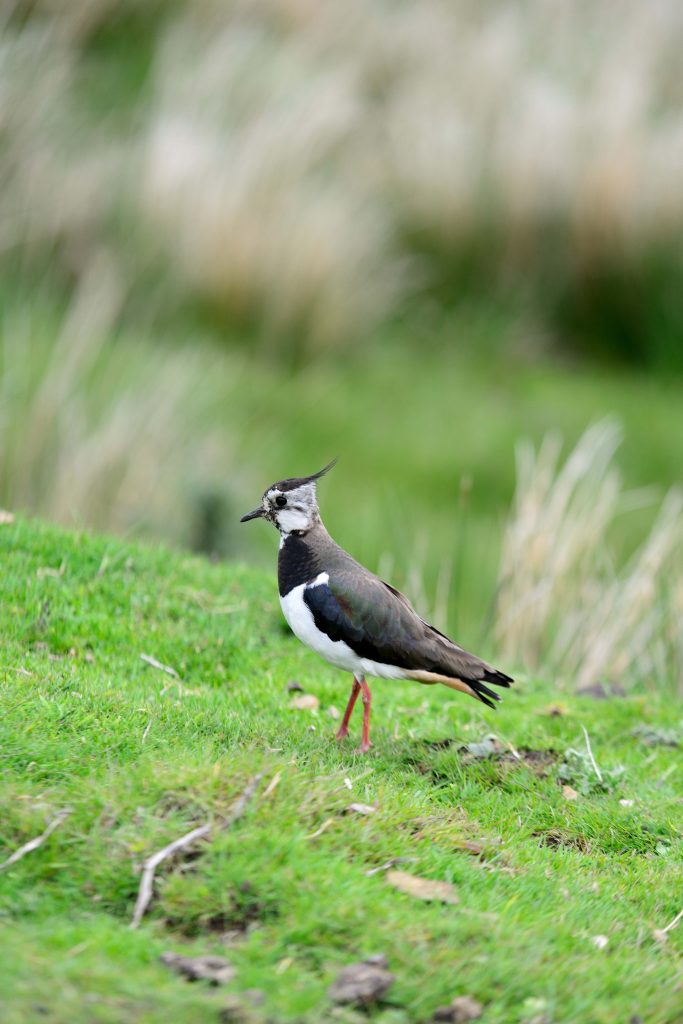 Swaledale is a great location for photography and bird-watching too. We met a few fellow photographers and birders on our walks. Over a weekend, we spotted Snipe, Meadow Pipits, Curlews, Golden Linnet and Buzzards as well as Black caps and other more common birds and, on the road to Ravenseat Farm, we had a fabulous close encounter with a family of baby Lapwings.
So, whatever you're looking for from a trip to The Dales, Swaledale Country Holidays really deliver.
To check availability and book your stay, visit http://www.swaledalecountryholidays.co.uk/
Photo of hot tub and four poster, courtesy of Swaledale Country Holidays. All other images by Richard Aspinall (c) Aspinall Ink