La Chaize – Mini-Camping in the Auvergne
Mini camping La Chaize, Auvergne, France
After spending many years touring France on holiday with my family, staying at large and small camp-sites, pitching the tent, unpacking the pots, pans and camping kitchen, I decided that I needed a change. I wasn't ready to give up the freedom camping gave me, or the sense of being at one with nature and I certainly wasn't ready to give into the children's cries for a hoard of electronic devices on our annual two-week vacation. I enjoy watching them explore and interact with other people, not a small screen. Therefore, after a little bit of research we packed the car and headed off in the direction of the channel tunnel on our latest adventure.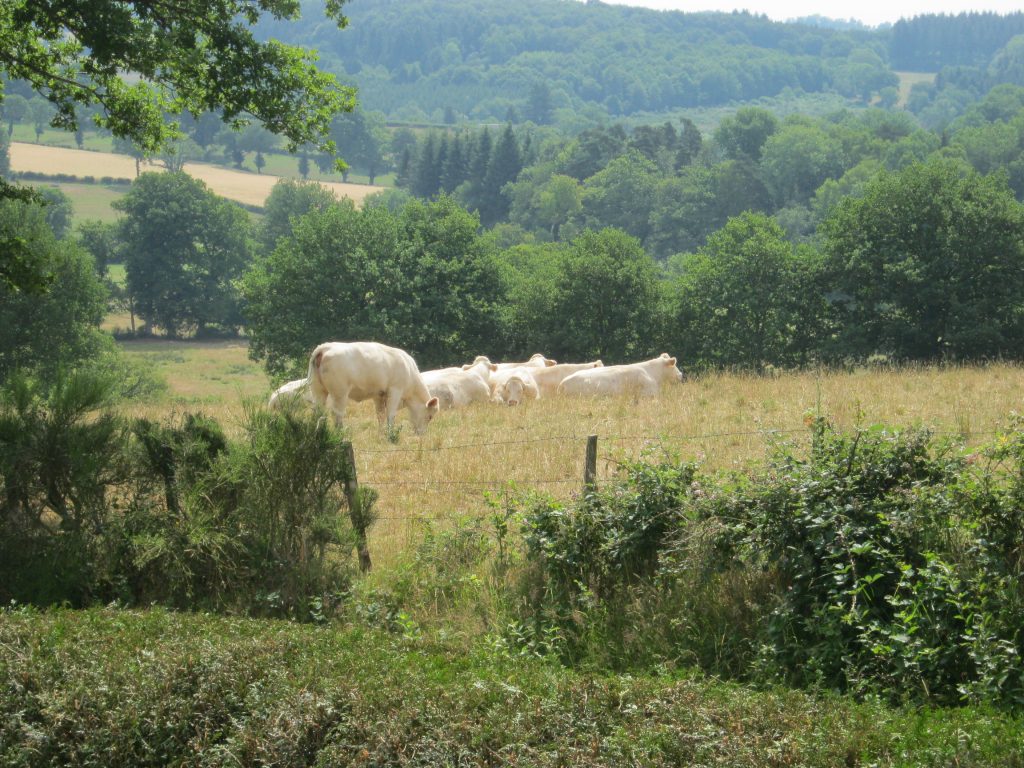 We had travelled through the Auvergne before on our way south, but had never taken any notice of its stunning and dramatic scenery. In choosing the region, we had literally stuck a pin somewhere in France and had hit the Massive Central a little north of Clermont Ferrand. I admit to being a bit nervous in our choice of camp-site. We had found the website almost by accident and as we had never tried mini camping before, we thought it would be something different, but as we meandered along the almost abandoned tree line lanes as the sun began to set, I wondered if it would be far too quiet for two boisterous pre-teens.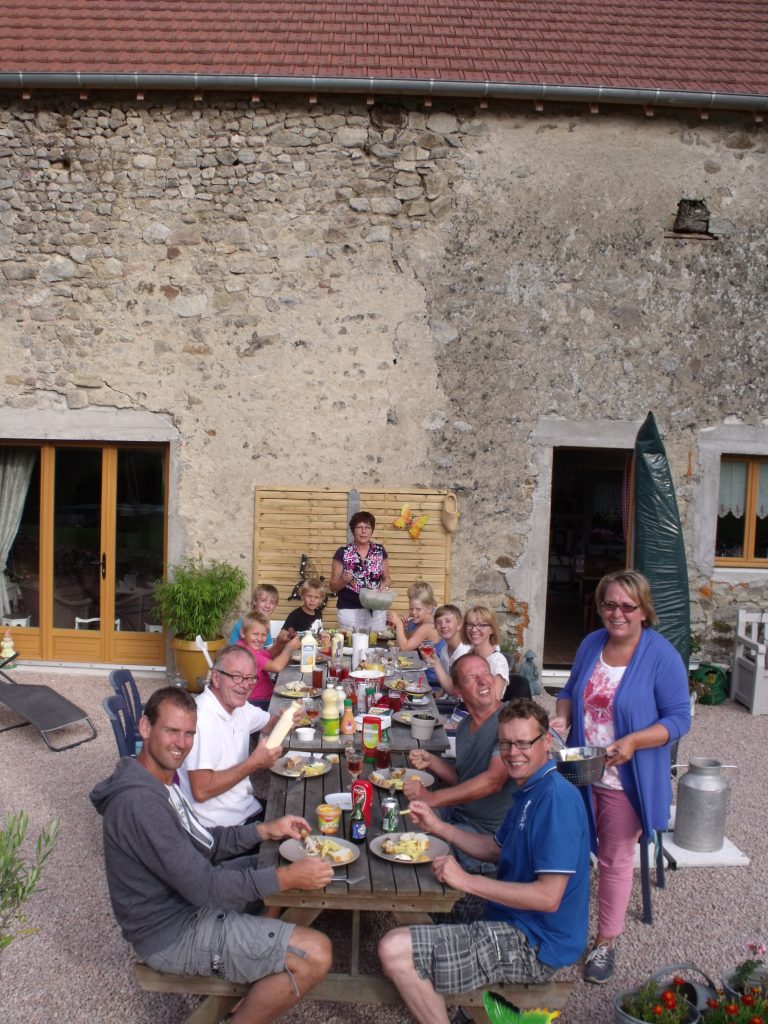 It was after 9pm when we arrived, and we were all tired, hot and hungry. The owners Jan and Jeanette greeted us warmly and showed us to our home for the next few days. We had deliberately not booked any longer in case it wasn't to our taste. The safari style tent we were staying in was delightfully adorned in cosy fabrics that felt warm and homely immediately. The double bed was welcoming and if it hadn't been for the bottle of wine I had nursed the whole journey for our arrival, I would have been tempted to jump straight in. The bunks for the boys was far enough away not to be too intrusive, and the kitchen area was well equipped even down to the coffee machine and pretty red and white spotted crockery. Our little veranda was perfect for our chairs and I quickly settled myself in for the evening with a large glass.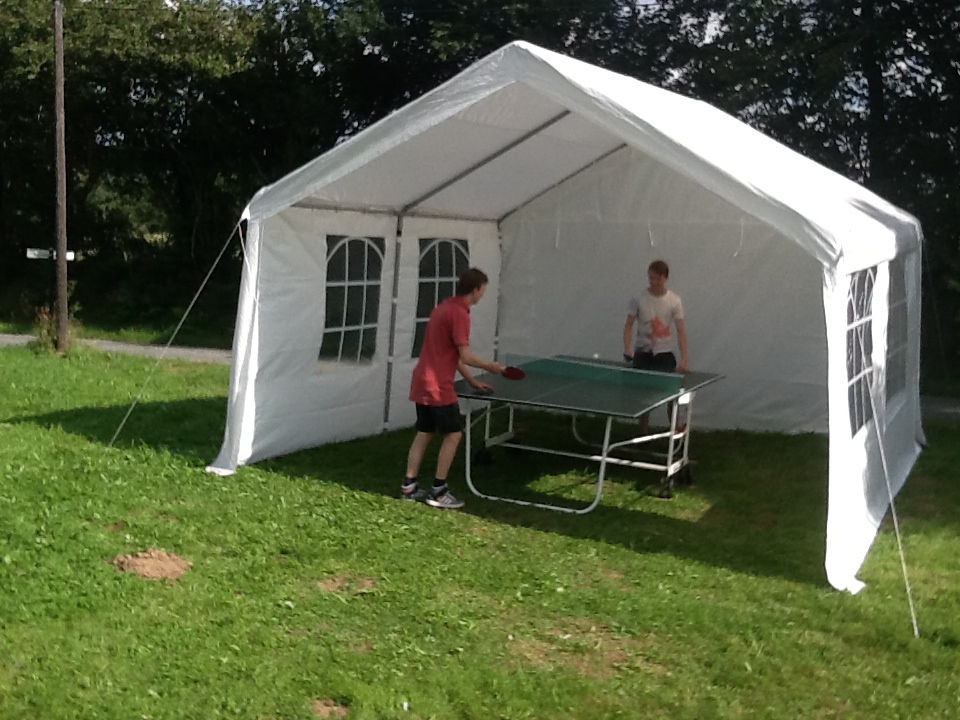 The boys immediately headed off in the direction of the play area where another couple of children sat chatting and bouncing on the trampoline. There was another tent like ours and a couple of small caravans that had been set up in a similar style to our tent. It was a beautiful clear evening and as the sun set completely we were treated to a display of spectacular jewelled stars blanketing the whole sky. The lack of light pollution, and the elevated aspect made for a breath-taking display. All the stresses and weariness of our long journey melted away, and we sat in silence, soaking up the peace and quietness of such a small and cosy site.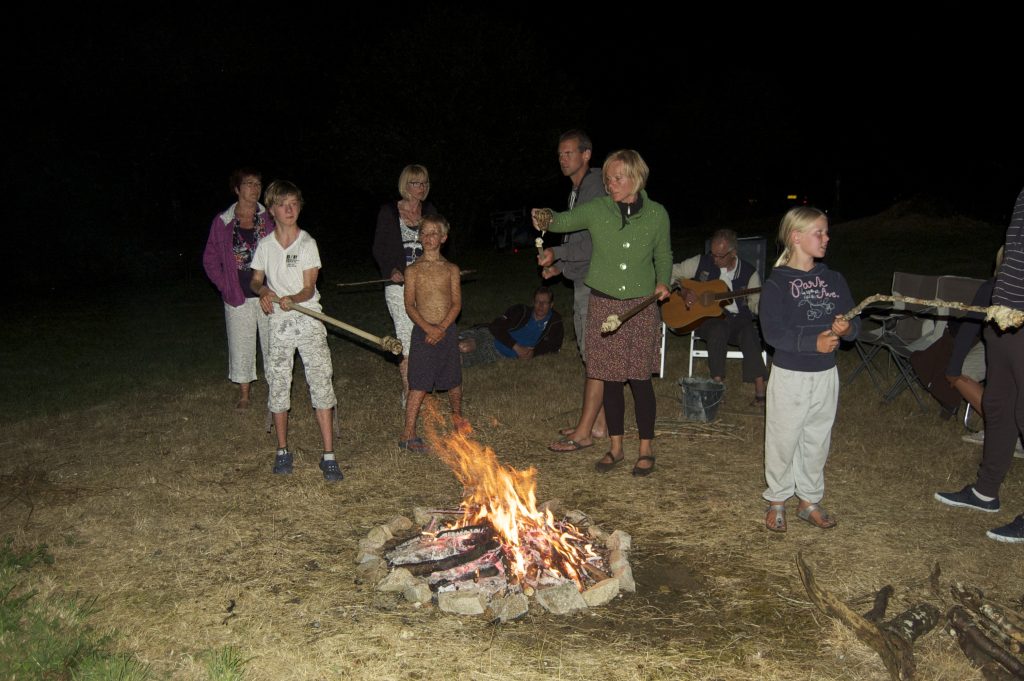 The boys returned eagerly an hour later, explaining that although the other children were Dutch, they had managed to communicate, and were all going off into the woods the next day on a wild boar hunt, and tomorrow evening the owners were having a large camp-fire with bread making and games. Not a mention of why hadn't we packed any technology!
The wash-rooms/showers were spotless with small homely touches such as framed-pictures and curtains, which was a welcome relief from the shabby blank walls so often associated with our camping trips.
The site has a room with a cooker and table for indoor dining – but our preference was always to eat alfresco.
After a full day of exploring this fantastic region, with its dramatic scenery, we were all happy to return to the pretty little camp-site, making new friends and enjoying our evenings sat together either round a camp-fire, or sharing a BBQ. With no more than twenty campers on site, the sense of community you pick up from day one is quite amazing.
Since we still hadn't tried our hand at kayaking down the River Sioule, or tackling the Acrobranch in the nearby forest, we decided to book in for a few more days.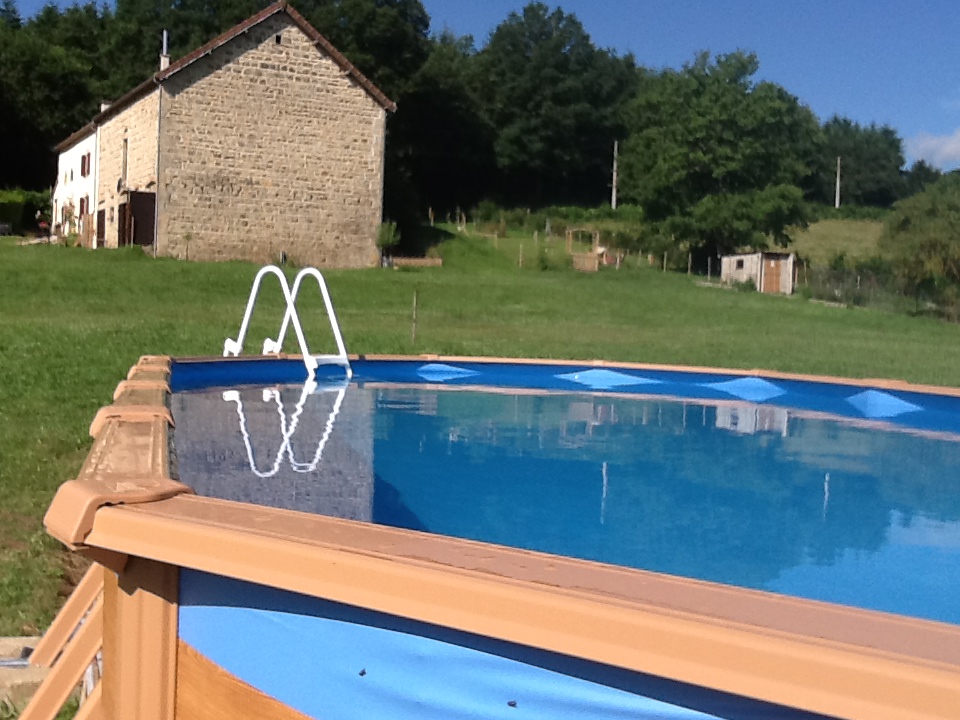 When it came to the time to say goodbye, we were genuinely sad – the boys had made some good friends and had had the chance to be real boys again, exploring alone, swimming under the stars on an evening and learning a lot of new skills like fishing and bread making in an open fire. Jan and Jeanette had been excellent hosts, offering advice on the area and organising small fun events on an evening to get everyone together. We will definitely be mini camping again or should I say mini glamping as I certainly didn't feel like I had missed out on the little luxuries. I had coffee in bed made by my own coffee machine in pretty little cups every morning whilst reading and relaxing in a comfortable bed with an unspoilt view of miles of beautiful countryside…..bliss!
For more information go to  www.lachaize.nl
Contact details: