The Scottish Borders isn't known for frenetic nightlife (which is fine with us as we've moved here to enjoy the quiet life) but when younger friends come to visit for the weekend, we like to take them somewhere we know we'll all enjoy. When our latest friends came to stay, we felt sure they'd enjoy dining out at The Cobbles in Kelso.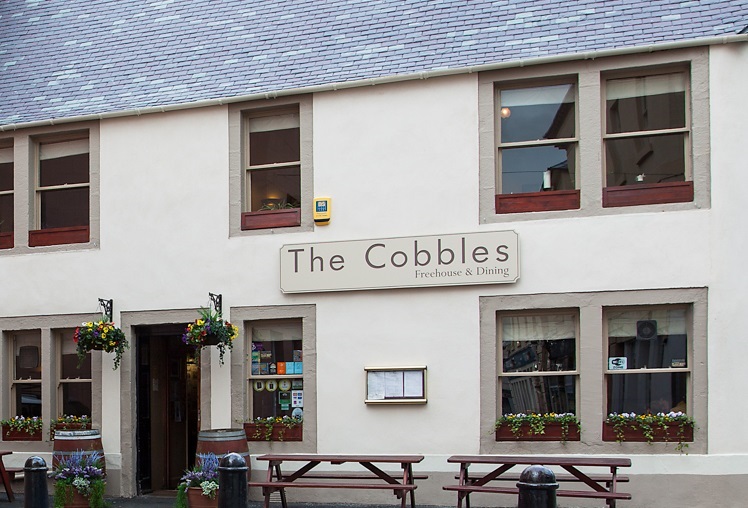 The Cobbles sits, just behind Kelso Market Square. It's a charming restaurant and gastropub which serves high quality traditional Scottish fare – and so much more. In addition to serving great food, The Cobbles is also the brewery tap for Tempest Brewing Co – Winners of 'The Scottish Brewery of the Year' at the Scottish Beer Awards, 2016. (Interestingly, Tempest Brewing Co was founded by a former head chef of the Cobbles, Gavin Meiklejohn.)
Because we wanted to dine in the bar area (so we could take our dog with us) we were advised to book for an early evening meal. This was a really great tip and we'd definitely do the same again. There were a few regulars in the bar when we arrived and diners were arriving in the restaurant too. There was a friendly, convivial atmosphere in the bar and the staff made us feel most welcome.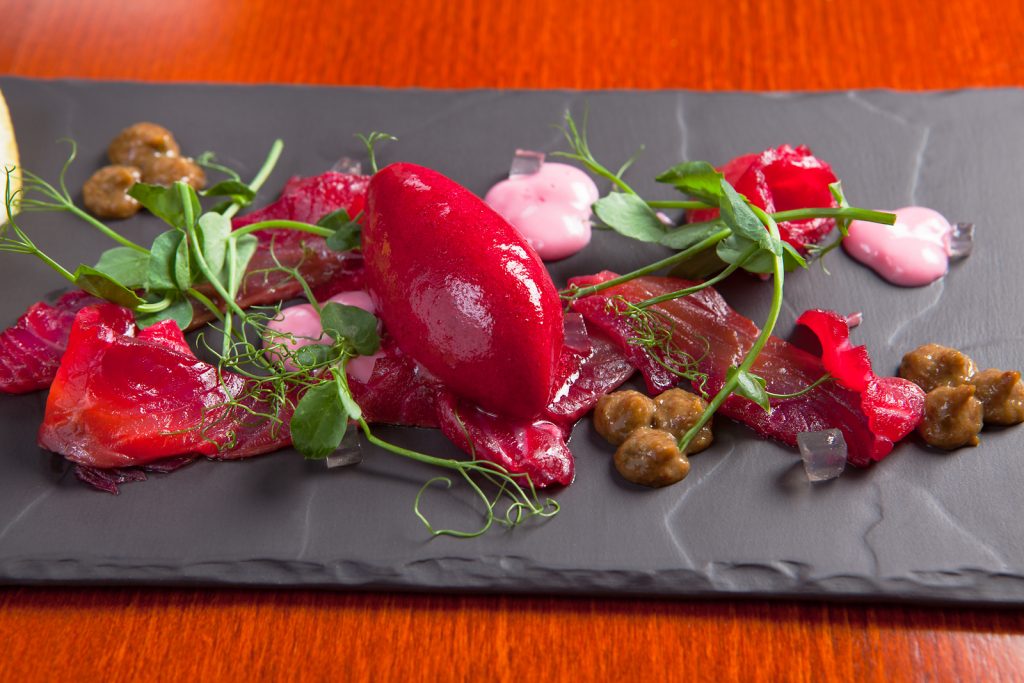 The menu at The Cobbles offers so much choice, from the traditional Fish and Chips, to more exciting dishes, such as Confit Duck Leg served with braised puy lentils, roasted seasonal vegetables, and a spiced butternut squash puree. After quite some deliberation, our choices were made. To start, the 'boys' had Black Haggis Bon Bon and I had Heritage Tomato Bruschetta on Sourdough toast (from the daily specials board) and my friend had a tasty smoked salmon starter. Each dish was beautifully presented. The attention to detail was commended by all. The Chef clearly takes as much pride in ensuring that dishes are beautifully presented as he does in sourcing the freshest, tastiest, local ingredients. There's an impressive list of suppliers in the menu, and the bread is all handmade.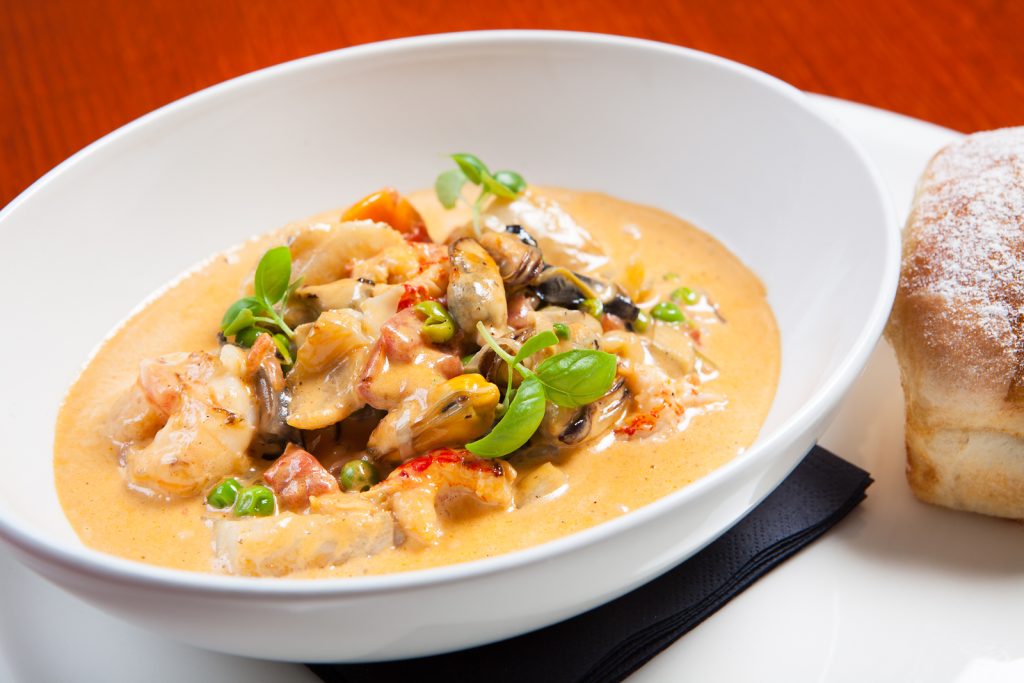 Being a lover of pasta, I opted for the Handmade Garden Pea and Mint Ravioli in a Fresh Herb and Garlic Sauce for my main course. My friend had the other handmade ravioli: Artichoke and Truffle, in a Seafood and Sun-dried Tomato Sauce. The guys had a juicy burger and a fabulous seafood dish.  We shared a couple of bottles of Sauvignon Blanc (The Terra del Rey from Chile) – and very nice it was too.
By the time we came to choose our desserts, the bar was pleasantly busy – but not overwhelmingly so. We were all having a great time. My husband and I decided to share a cheeseboard, which was served with Fudges savoury biscuits and homemade chutney. There was ample for two people and it was all delicious.
I'm delighted to say that our guests declared The Cobbles a 'hit'.
More information:
Gastro-pub/restaurant: www.thecobbleskelso.co.uk/
Accommodation: www.thecobbleskelso.co.uk/the-inn-apartment/
Brewery: www.tempestbrewco.com