Ohhhh Vienna! In the footsteps of The Third Man
My first introduction to Vienna was through the slightly dark lens of Carol Reed's 'The Third Man' which encapsulated the post-war gloom of Eastern Europe supported by the haunting strings of Anton Karas' background score. So many of the iconic scenes still resonate, the shadow in the doorway, the Ferris Wheel and the chase through the sewers. Perhaps not the most enticing tourism picture – but to me, cities are about much more than pretty picture-perfect cameos – they have history, stories to be told, personality and a soul which is the sum of a million parts.
Suffice to say that the first time I visited Vienna I was a little disappointed – only briefly to be fair. Where were the bomb craters, the dim alleyways; where was the 'noir' and yes – where was the haunting zither!
There are parts of the city after the sun has set and away from the crowds where you might still feel a chill of the deja vu and in the distance, the zither still plays very very quietly!
In The Footsteps of the Third Man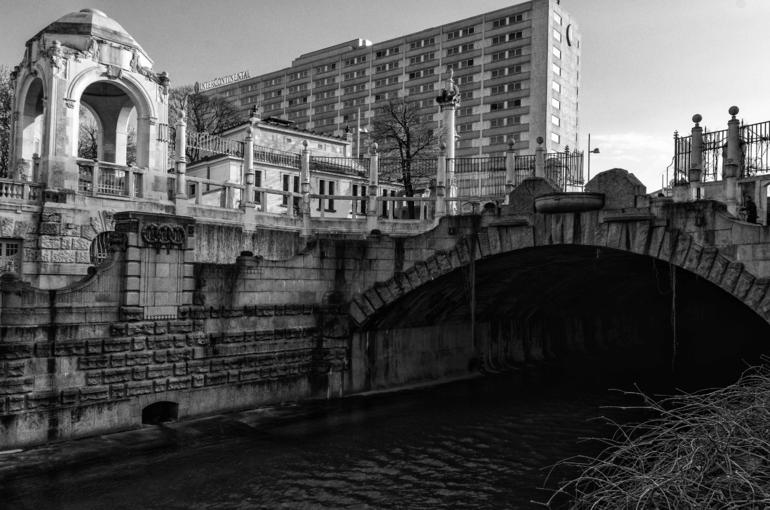 Relive your favorite shadowy scenes of the 1949 British film noir, 'The Third Man,' on this 2.5-hour walking tour of Vienna. Trace the footsteps of character Harry Lime, made famous by Orson Welles' portrayal, as you journey through the Old Town of Austria's vibrant capital. Along with spotting the film's locations, you'll also see top city attractions, such as the Hotel Sacher. Learn about espionage in the city's postwar years and get an insider's look on the attractions that inspired director Carol Reed. For more information click here